FF Branded is pleased to announce the completion of production on a new corporate video. Working alongside Particle Health, our sister company's team has managed to produce a video that will feature heavily in Particle Health's future marketing campaigns.
Who is FF Branded?
FF Branded is the sister company to The Film Fund. Our company specializes in the production of branded videos, particularly corporate video production.
Our company works with some of the most talented filmmakers in the business, many of which have been discovered through The Film Fund, a funding competition that seeks to bring funding to up-and-coming indie talents.
Our corporate video production for Particle Health is another in a long line of branded videos that we have produced. We have produced everything from short story-focused movies to corporate documentaries.
Who Is Particle Health?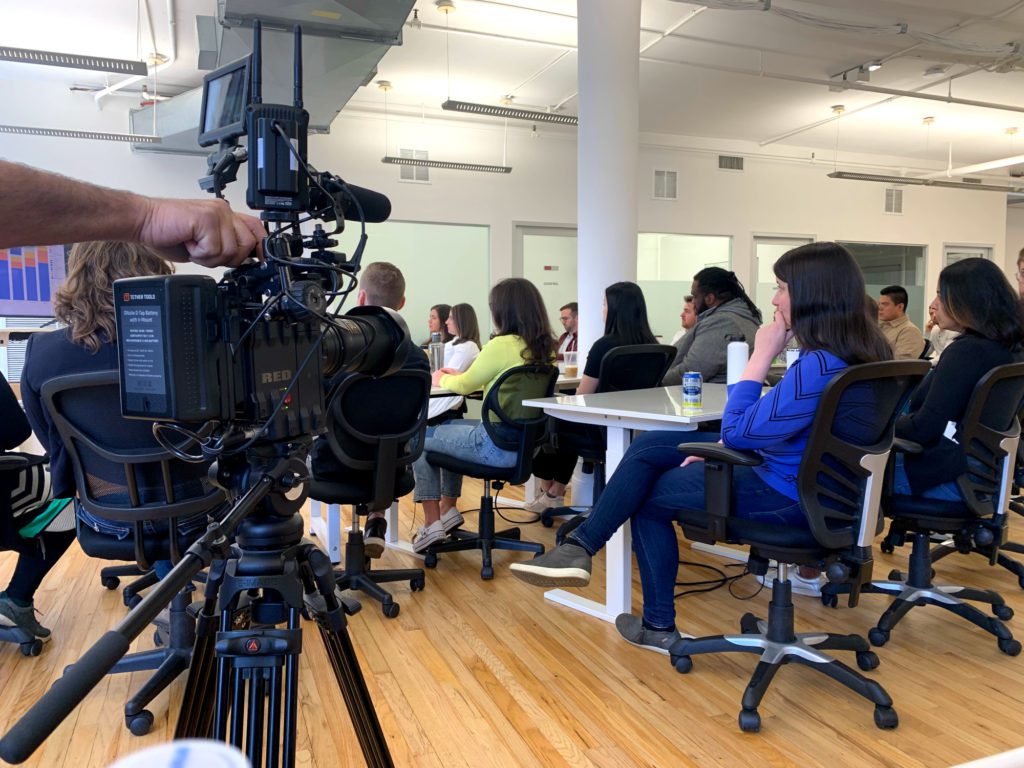 Particle Health is a leading healthcare data company based in Manhattan, New York City. The company was founded in 2018. The company now has dozens of employees working for them, each with the aim of boosting access to patient data for healthcare professionals around the United States.
Particle Health's innovative API is used by clinics and healthcare professionals around the country. Their API allows software developers to produce solutions that can access the healthcare records of over 270-million patients around the United States. This data is sourced from over 70,000 different healthcare systems around the country, so producing an API like this was no easy feat.
When Particle Health reached out to us, we were elated. It provided us with an opportunity to work on an incredibly exciting project for one of the fastest-growing tech companies in the country.
About Our Corporate Video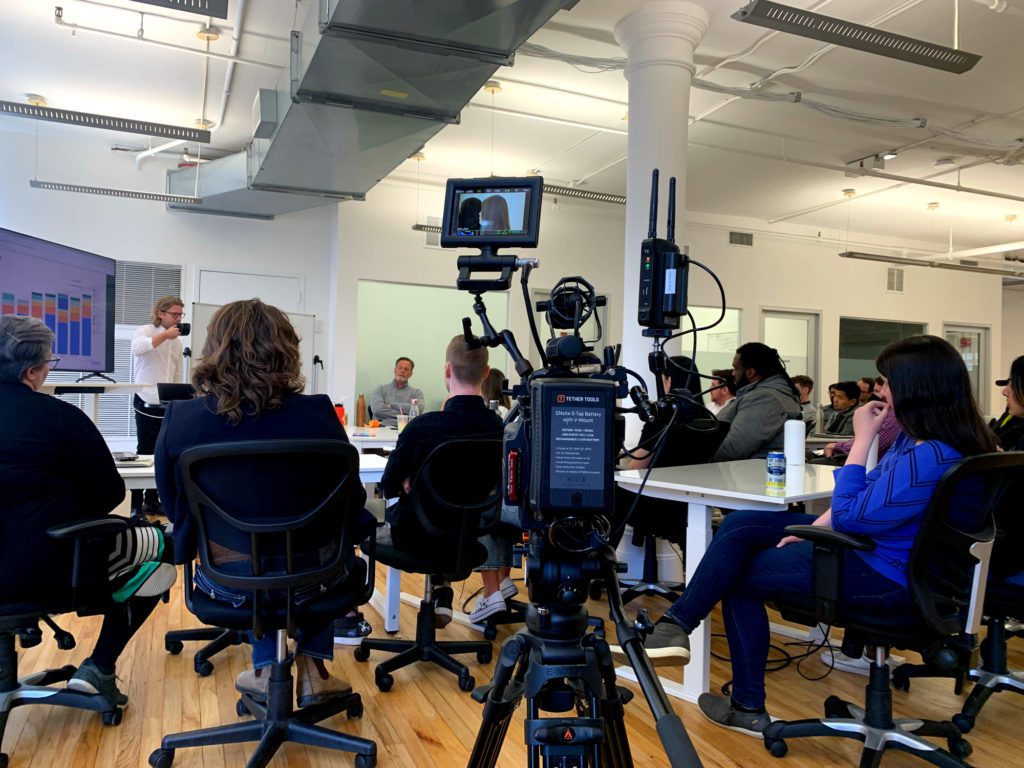 Here at FF Branded, every project is unique. When it comes to our corporate video production style, we are always thinking about the type of message that the client wants to portray. Once we have established this, we can tap into our eclectic network of filmmakers to ensure that we always have the best people working on the job.
For Particle Health's video, Producer Thomas Verdi teamed up with veteran cinematographer Mitch Martinez.
Our video for Particle Health was filmed in a documentary style. For our project, we were called in to film an all-hands meeting. This allowed us to film the company at work. We captured how the employees interacted and the professional feel that the company had. We can capture the fact that Particle Health is a company that is always focused on looking at the best solution for everything, something which goes well with the product they have produced.
How Particle Health Will Use Their Video
When we went into this project, we knew that Particle Health wanted a piece of content that could play into its video marketing strategy. They wanted something that would make people pay attention to their company, and this is something that we were more than able to accomplish.
Particle Health will incorporate our documentary into its expansive video marketing campaign. Those who watch our video will feel how the company works. The video portrays a professional company with a highly qualified team in tow. Our aim was to create a piece of content that demonstrated that Particle Health is a company that could be trusted, and we are pleased to say that this was accomplished.
Our video will be used across a variety of mediums. Particle Health will use our video to drive traffic via the search engines. They will also use it on their website, and potential clients will often view it before they opt to reach out to Particle Health. Our video is going to play a key role for Particle Health. The hope is that it will be able to draw in a wealth of new clients for them, and we feel confident that it will be able to accomplish just that.
FF Branded Looks Forward To Developing Further Corporate Videos
Particle Health's video is one video in a long line of branded content that we have produced for clients all over the United States. We are always looking to tackle new corporate video production.
When you work with FF Branded, you will be working with one of the most talented teams in the world. As we are the sister company to The Film Fund, we have a wealth of talented creatives that we can bring to your project. This means that you will always be working with the best team to provide you with the content that you want for your business.
If you are interested in working with us for your corporate video, then reach out to us today. Let us know a little bit about your project. We may be able to help.