When it comes to advertising, sometimes less is more, and that is precisely the case with the "Ditch the Script" spot FF Branded produced for The Film Fund. So, what is this video, and why is it so effective?
"Ditch the Script" was produced and directed by Thomas Verdi, Founder of The Film Fund, who came up with a creative way to fund films using only one-sentence pitches. For this project, he brought on cinematographer Mitch Martinez. They wanted to reflect the simple spirit of The Film Fund with an equally simple ad. The spot was shot with a Phantom high-speed camera.
So, the end product is a video less than thirty seconds long about how anyone can win up to $10,000 in funding to make their own films, simply by submitting one sentence. How can such a short snippet tell it all? Let's take a look.
Why Just One Sentence?
You don't need more than one sentence to pitch a short film; you simply must find the right words and the best formation when putting them together, which is why this video is so compelling.
This 30-second video is effectively advertising the "Ditch the Script" funding opportunity available to independent filmmakers looking for a little help financing their new projects. Filmmakers don't have to create an essay or even an entire commercial; they just need a single sentence for a chance to recive funding for their projects.
Why Only 30 Seconds?
Capturing the audience's attention is one thing; keeping it is another. Once you grab the attention of a potential artist, you have to give them the information in quick succession, or they might end up tuning out or shutting the video off.
Thirty seconds is plenty of time to get straight to the point, put your information on the table and then wait for the audience to consume it. It's not right for all projects or ads, but with such a simple premise, it's a good fit for The Film Fund.
This is extremely similar to the one-sentence funding option offered by the company. A successful and talented script-writer should have the skills to capture the attention of his or her audience (or partners for funding), get their story plot out there, and with enough context to create the desire to want more.
How Does it Work?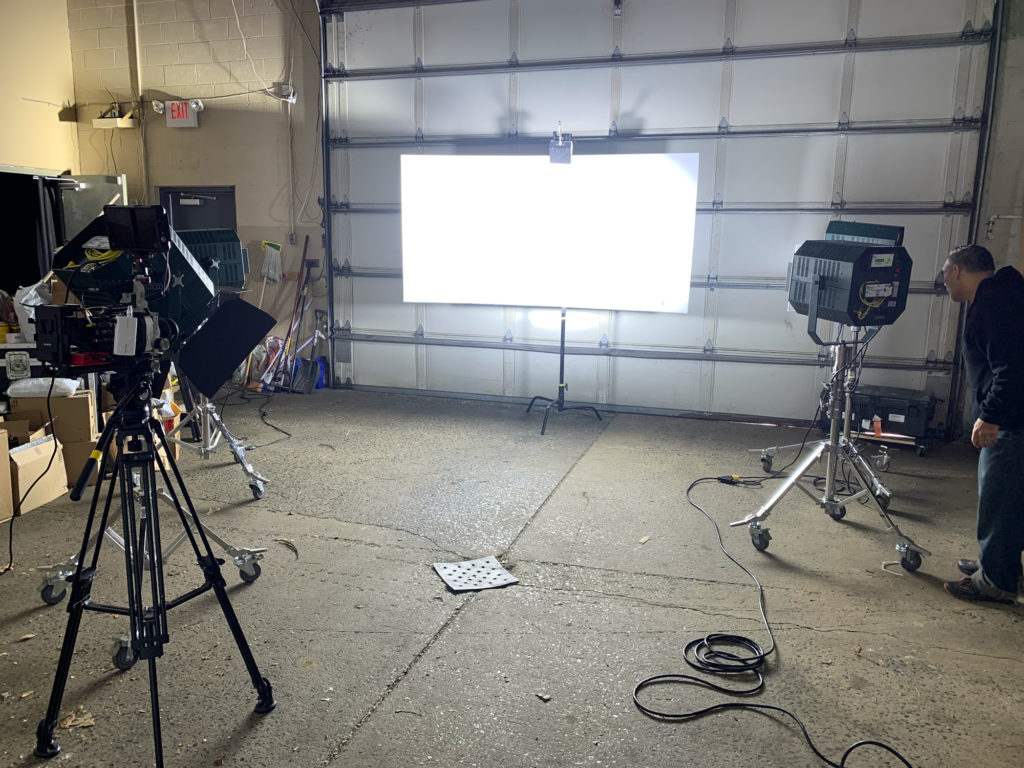 Rather than sending in an entire script, as you would typically be asked to do to get any type of funding from most companies, The Film Fund wanted to come up with a way to give creative minds a way to send their entries for a chance for funding without all that paper.
In the FF Branded advertisement, you can easily see exactly what The Film Fund offers without a large amount of text. They did this by using words that provided plenty of context and putting it into a short spot, with images that captured the audience's attention thanks to the director's creativity.
What Does the Video Mean?
While watching this video, it isn't hard to tell what the company is offering filmmakers, but why do they do it and in this way?
The founder of The Film Fund, Thomas Verdi, is more than aware of how hard it can be for up-and-coming talent to get any type of funding from most companies when competing against the big guys. He struggled with this issue and was determined to help others in similar situations.
This company is dedicated to helping ALL filmmakers with the opportunity to win up to $10,000 simply by writing one single sentence explaining what the film is about and how you plan to use the money if you win.
You won't have to read an entire script to find that the creator knows how to be inventive, professional, and successful if they can share an entire short film pitch and how they plan to use the money funded to them in a few words.
How Can You Win?
The video is designed to capture your attention; the papers and pencils that are flying about show exactly what the company is saying by literally "ditching the script." This video isn't meant to give you all of the information right up front, but to get artists' attention and interest in learning more.
After watching the video, most filmmakers will be interested in the opportunity to earn funding by only writing one sentence, and they will more than likely head to the website for more information.
There you will find all the details regarding the competition, how you can submit your entry, and what to think about before writing your sentence.
Summing Things Up
FF Branded did an amazing job finding a creative and invigorating way to advertise a fabulous opportunity of a lifetime to so many artists. This is a perfect example of how something so simple can be extremely informative and capture an audience without it being overwhelming.