Picture this: In the year 2014, inside the cold, sterile walls of prison, a group of men serving life sentences find an extraordinary way to express themselves and heal. They form a band whose tale is not just about music; it's about resilience, second chances, and the remarkable capacity of individuals to transform their lives, even in the face of seemingly insurmountable challenges, culminating in the creation of a restorative justice documentary. This is the story of "Quentin Blue."
"Quentin Blue" is more than just a movie—it's an embodiment of the concept of restorative justice, a powerful philosophy that seeks to heal the wounds caused by crime and incarceration. This gripping film takes us on a journey from the confines of prison to the boundless possibilities of life after incarceration. It shows us that redemption is not just a distant dream; it's a tangible reality that can be achieved through a combination of determination, support, and the universal language of music.
Throughout this post, we'll delve into "Quentin Blue," exploring the band's origin story, who they are, and how their story symbolizes a larger part in the conversation of the criminal justice system. So, whether you're a music enthusiast, an advocate for criminal justice reform, or simply someone seeking a dose of inspiration, "Quentin Blue" promises to be a documentary that will open your eyes to the possibilities of transformation.
The Origin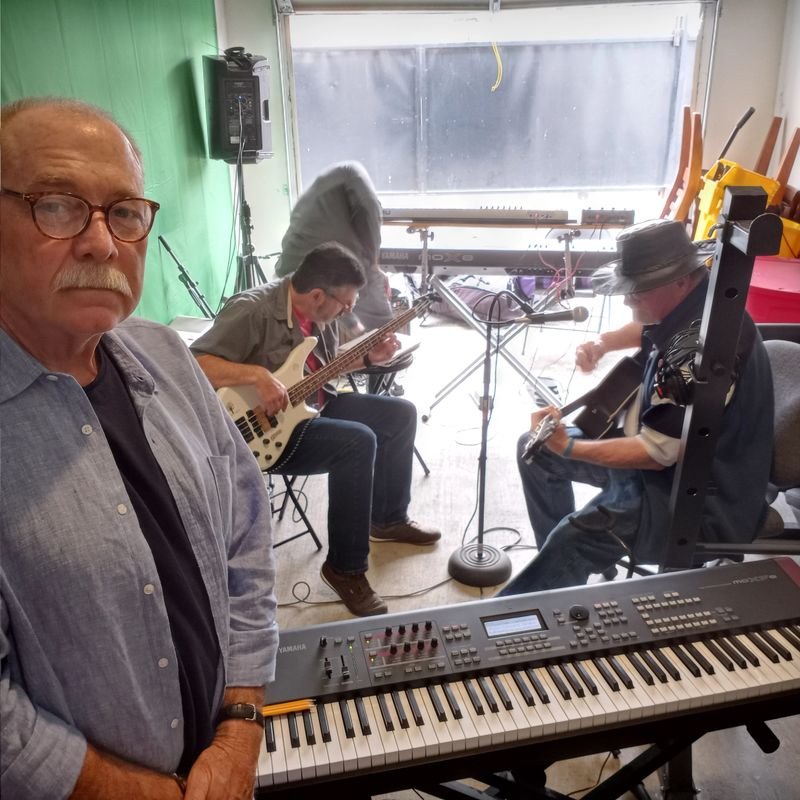 Before we go into the details of this restorative justice documentary, it's imperative that we understand the story behind Quentin Blue and what they stand for in today's world.
At San Quentin
A humble origin, Dwight, Billy, and Richie all happened to be serving life sentences together at San Quentin State Prison in 2014. Being that they, along with a few other San Quentin inmates, all shared musical capabilities and desires, they officially formed the band Quentin Blue. The goal of the band was to write and perform original country and Americana music as a creative outlet for its members. The band's run in San Quentin lasted until 2020 when its members were released.
Post-San Quentin
Once they each left prison in 2020 after being found suitable for parole, one would think the band would split up and the story would end there. However, fate had a different plan in mind for the band. By sheer luck, Dwight, Billy, and Richie were all brought to transitional homes on the same street of Los Angeles after being paroled. Taking advantage of this coincidence, the three reestablished Quentin Blue as a way of expressing themselves, building community, and coping with reentry into everyday life.
The Band Members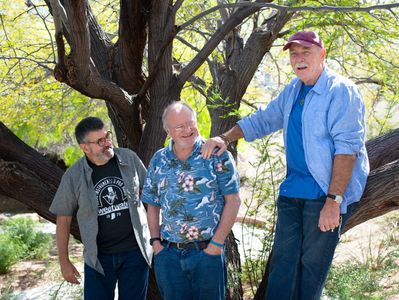 Now that you know the band's origin and goal, let's take a closer look at the members behind Quentin Blue and their roles in the band. Here they are, in their own words!
Richie "R3" Morris
Just turning 60, and the youngest of eight children, Richie was raised in north-central California, and spent 34 and a half years incarcerated. He was found suitable for parole in January of 2020. A life-long musician, he is a founding member of Quentin Blue which began when he transferred to San Quentin in 2014. A talented lyricist and story-teller, writer and guitar player, Richie is Quentin Blue's main vocalist and co-produces the group's music alongside Dwight Krizman and Bill Harwood.
Dwight Krizman
66 years young, Dwight grew up in Hollywood California, an only child until later in life when his sister Sasha was born. Poor decisions and poor life choices led Dwight to prison at the age of 47. 17 and a half years later he was found suitable for parole, with his last ten years spent at San Quentin. He was released in July of 2020 in the middle of the serious San Quentin COVID-19 outbreak. Dwight is also a founding member of Quentin Blue, serving as bassist, drummer, and producer/engineer.
Billy Harwood
Billy, just barely the eldest member of Quentin Blue, was the last to join the group after transferring to San Quentin in 2018. He spent more than 16 years behind the wall. Another native Californian, his contribution to the Quentin Blue sound is significant. Billy is a talented multi-instrumentalist who plays guitar and piano, and his orchestration and keyboard work that includes horns and strings round out the band's musical production. Paroling only a month after Dwight, Billy also experienced COVID-19 before being released.
The Creation of the Documentary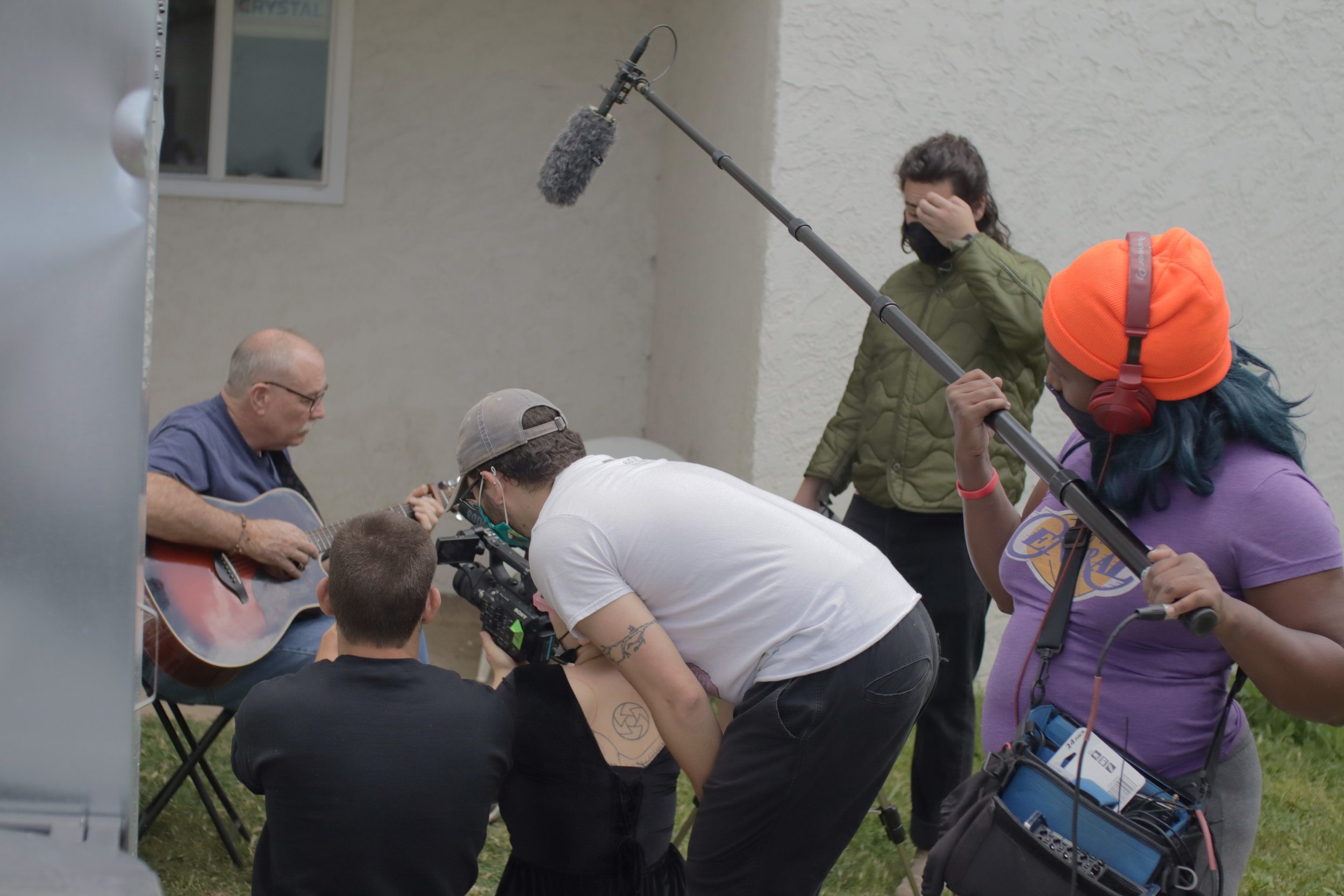 Once director Lane Michael Stanley caught wind of these men and the story of Quentin Blue, they knew that the band's work and music would make for a powerful and timely subject in a restorative justice documentary: "Quentin Blue".
The Short Film
Stanley, a true believer in social reform, decided to create "Quentin Blue" to shine a light on not just the band's story, but the lives of prisoners after incarceration. Stanley writes, "This film and this music will inspire hope in anyone who is still incarcerated to believe that their future is their own, and encourage compassion in those without experience of incarceration to welcome returned citizens as their friends and neighbors." Thankfully, by entering and winning The Film Fund's short film pitch contest, Stanley was able to help fund their project and make this restorative justice documentary a reality. Private screeners are available upon request and a trailer is available now..
The Future Feature-Length Film
After completing the short film, Stanley decided that the story of these men and their music was more than a short film could handle. As a result, they have decided to create a feature-length restorative justice documentary. Funding for this feature-length documentary is currently being raised. Feel free to read more about the movie and donate towards this production and help make this powerful film the full-length film it was meant to be.
Conclusion
As we reflect on the poignant journey of Quentin Blue, we're reminded that restorative justice isn't confined to legal proceedings; it's a philosophy that speaks to the very essence of our shared humanity. This restorative justice documentary illuminates the path toward healing and rehabilitation, proving that transformation is not a mere concept, but a living reality that can be achieved through perseverance, self-discovery, and the transformative power of art.
We hope this film will leave an imprint on your heart—a melody of hope and chords of inspiration that will continue to resonate long after the final note has been played. "Quentin Blue" is more than just a documentary; it's a call to action, a reminder that change is possible, and that every person has the potential to orchestrate their own redemption.
And if you're interested in learning more about the contest that helped bring the "Quentin Blue" short film to life, head on over to our funding page. To enter the contest, submit a single-sentence pitch for your short film idea. If your entry is chosen as the winner, you can earn up to $10,000 in funding for your short film! Check it out and enter now!