Boulevard (2014) and One Hour Photo (2022) – Two Robin Williams Movies That Premiered at Festivals
One of the most beloved Hollywood actors of all times, Robin Williams has a large filmography and an impressive acting range. Although he is best known for his comedic prowess, his endeavors in thriller films and dramatic roles have sparked an interest in his work that is more off the beaten path.
Although Robin Williams is no longer with us, his work still prevails; film-goers and filmmakers alike still study his wide range of work. In this article, we will be examining two of his films, as well as where they can be watched, what they are about, and their festival premieres.
If you need funding for your short film so it can eventually play at festivals, too, check out our film funding opportunities.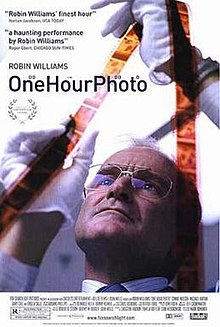 One Hour Photo (2002)
One of Robin Williams' darkest roles is in this thriller from writer and director Mark Romanek, which premiered at the 2002 Sundance Film Festival. Williams portrays a photo technician who becomes dangerously obsessed with a customer's family (Connie Nielsen and Michael Vartan). For anyone who still wrote Williams off as a goofball, this performance definitely proved them wrong.
Plot Summary
Sy Parrish (Williams) is a middle- aged technician at a one- hour photo lab in a SavMart store located inside of a suburban mall. Sy is a loner without any friends who instead chooses to learn about his customers through the photos they bring him to be developed.
HHowever, he eventually begins to focus on the Yorkin family, particularly the mother and her adolescent son. This focus turns to an obsession as Sy begins to print extra copies of the family's photos for himself and slowly uncover more information about the Yorkin family.
Where To Watch
One Hour Photo is available to rent for $3.99 on the following streaming platforms:
Google Play Movies and TV
Apple TV
Vudu
Amazon Prime Video
YouTube
Festival Premiere and Reception
The film first premiered on January 13, 2002 at the Sundance Film Festival. Robin Williams stated that he overheard viewers at the Sundance Film Festival say that they forgot it was Williams playing the lead, which made Williams feel proud of his work.
Overall, the film opened to mostly positive reviews. Critics such as Roger Ebert and Leonard Maltin praised the film. Critics at the Hollywood Reporter and Entertainment Weekly praised the film as well, calling it an unsettling psychological drama. Williams' performances was especially lauded for its serious dramatic range that featured none of Williams' typical humor and friendliness.
Critics that did not necessarily love the film as a whole still were captivated by Williams' performance. Mick LaSalle of the San Francisco Chronicle wrote that Williams' acting made it impossible to simply dismiss the film.
The film currently has a positive rating of 81 percent on Rotten Tomatoes and a 64 on Metacritic.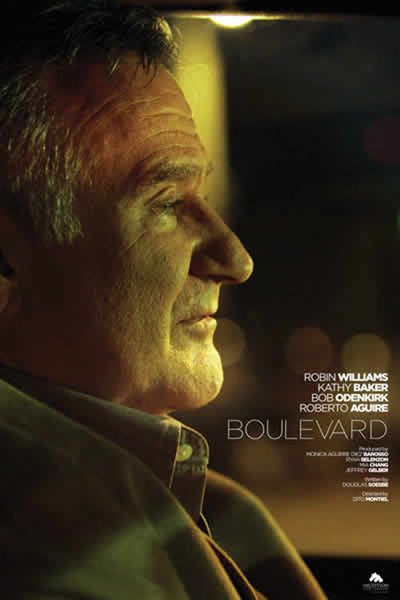 Boulevard (2015)
Directed by Dito Montiel, this drama – which premiered at the 2014 Tribeca Film Festival – centers on a married man (Williams) whose encounter with a gay street hustler (Roberto Aguire) makes him confront his secret life. Released in July 2015, the film is one of Robin Williams' final on-screen performances.
Plot Summary
Nolan Mack (Williams) is a 60- year- old married literature professor leading a quiet and uneventful life. However, he has long harbored a secret since his childhood, which comes to the surface when he meets a gay hustler named Leo.
Nolan becomes smitten with Leo but struggles to decide whether to express his sexual and romantic orientation or to maintain the stability of his married life and professional career.
Where To Watch
This film is available for free with ads on the following streaming platforms:
This film is also available for rent for $3.99 on Apple TV and Amazon Prime and $7.99 on YouTube and Google Play Movies and TV. It can also be viewed on Amazon Prime with a MovieSphere subscription.
Festival Premiere and Reception
Boulevard premiered at the Tribeca Film Festival on April 20, 2014. After its festival premiere, the film was picked up for distribution by Starz Digital and went on to have a theatrical release on July 10, 2015.
Unlike One Hour Photo, this film received very mixed reviews. It currently has a 52 percent rating on Rotten Tomatoes and a 52 on Metacritic.
The overall consensus of critics at the time is that the film, while tender, felt emotionally hollow. Some also commented that the film seemed to simultaneously attempt to discuss something new while also doing nothing surprising.
However, most critics seem to agree that Williams is the film's biggest draw and that his performance was quite excellent despite the rest of the film not living up to expectations. Critics from Variety, Hollywood Reporter, Entertainment Weekly, and IGN all cited Williams' performance as emotional and filled with depth and subtlety.
Since Robin Williams' passing, people have commented on his role in Boulevard, stating that it was a fittingly beautiful yet sad performance for the actor shortly before his death. Boulevard weas Williams' last dramatic performance and was one of his last five films to be released.
References
https://www.imdb.com/title/tt2624412/