Diversity and inclusivity have been at the forefront of the film industry in recent years, and one of the most important movements has been the representation of the LGBTQ+ community on the big screen. Short films in particular hold a special place in this conversation as they have the unique ability to tell powerful and thought-provoking stories from a variety of perspectives.
The film festivals of 2022 were a testament to the significance of this movement, showcasing some of the most captivating and inspiring gay short films that left audiences around the world in awe. From heartwarming tales of love and acceptance, to powerful stories of self-discovery, these films explored the complexities of the LGBTQ+ experience with grace, sensitivity and a touch of humor.
In this blog, we'll be delving into six of the most outstanding LGBTQ+ short films of 2022, exploring the themes and messages that made them so memorable and impactful. Make sure you don't forget about our film funding opportunities, either! If you're looking to fund your next film, you can enter to win with just a sentence!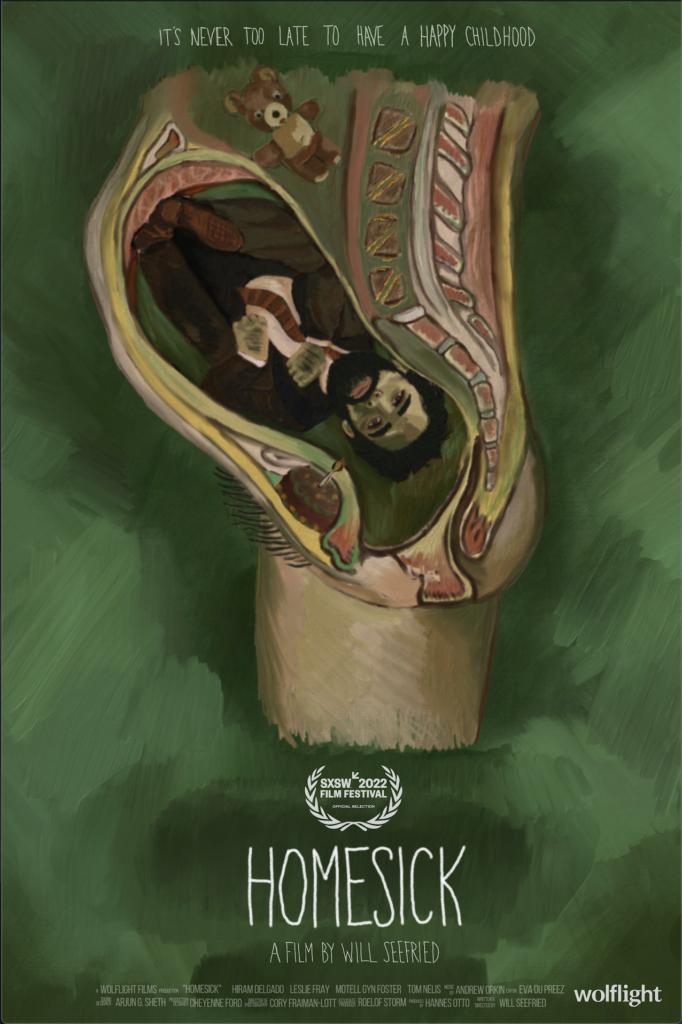 1. Homesick
Featured in 2022 at SXSW and the Brooklyn Film Festival, Will Seefried's Homesick is a 15-minute dark comedy about an "unhappy man" attending an absurd retreat where adults can come to get their second chance at a happy childhood.
Produced by Wolflight Films – which director Seefried co-founded – this queer-inclusive narrative short actually won the 2022 SXSW Pitch-a-Thon.
Homesick is produced by Hannes Otto, composed by Andrew Orkin, sound designed by Arjun G. Sheth, edited by Eva Du Preez, DP-ed by Cory Fraiman-Lott, and production designed by Cheyenne Ford.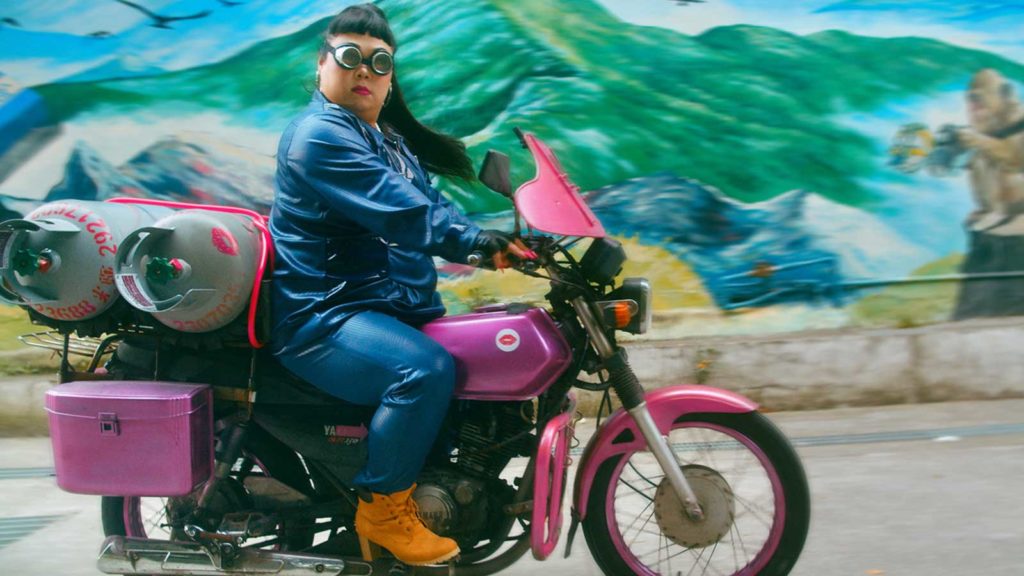 Tank Fairy – which has a run time of just 9 minutes – made SXSW's Narrative Short screening category in their 2022 lineup. Directed by Erich Rettstadt and co-produced by Anita Tung and C.K. Hugo Chung, the short film follows 10-year-old Jojo in Taiwan and his encounter with the glittering, magical Tank Fairy.
The young protagonist is an outcast dreaming of Drag, but he soon gains the encouragement he seeks from the Tank Fairy.
Tank Fairy features Marian 瑪麗安, Ryan 宥騰, and Danielle Yen, with Rettstadt doubling as the screenwriter and executive producer.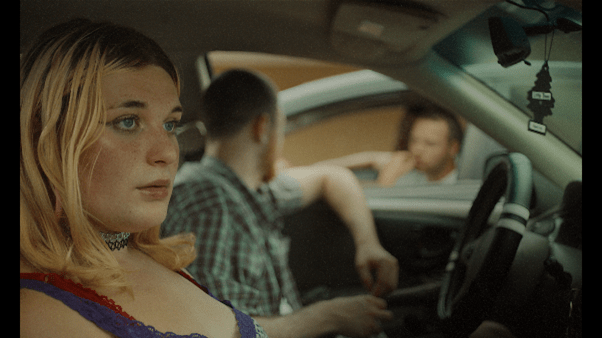 3. West by God
Directed by Scott Lazer and starring trans actor Aphrodite Armstrong, West by God follows the beauty and mundanities of romance and attraction between two individuals in West Virginia.
It's a SXSW short film colored by the Appalachian Mountains and West Virginia roads, where teenaged Nelly (Armstrong) and local drug dealer Dane (Kyle Riggs) have their first date.
West by God is written by Juli Blachowiak and also features Michael Washington. You can watch the 13-minute dramatic short film on Vimeo.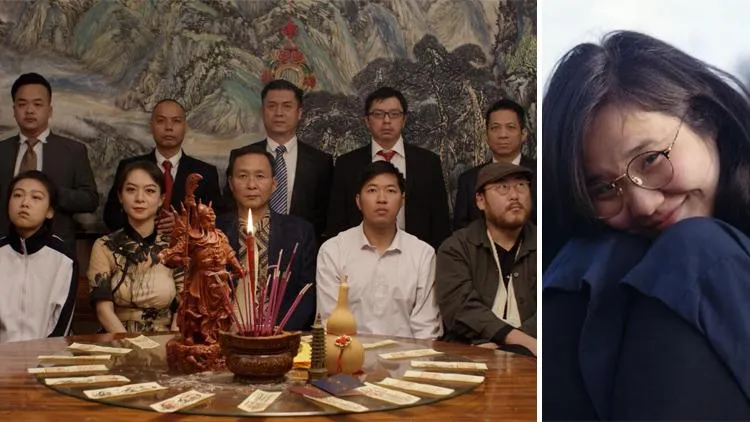 4. All the Crows in the World
Para All the Crows in the World won the Palme d'Or award for Best Short Film at Cannes in 2021. It is featured in the 2022 Vienna Shorts Film Festival selection.
Directed by Tang Yi – a Hong Kong filmmaker – the short is a story of teenage student Shengnan, who gets invited to her cousin's party. The film studies the misogyny of grown men who cross boundaries.
All the Crows in the World features Chen Xuanyu as Zhao Shengnan and Baohe Xue as Wang Jianguo.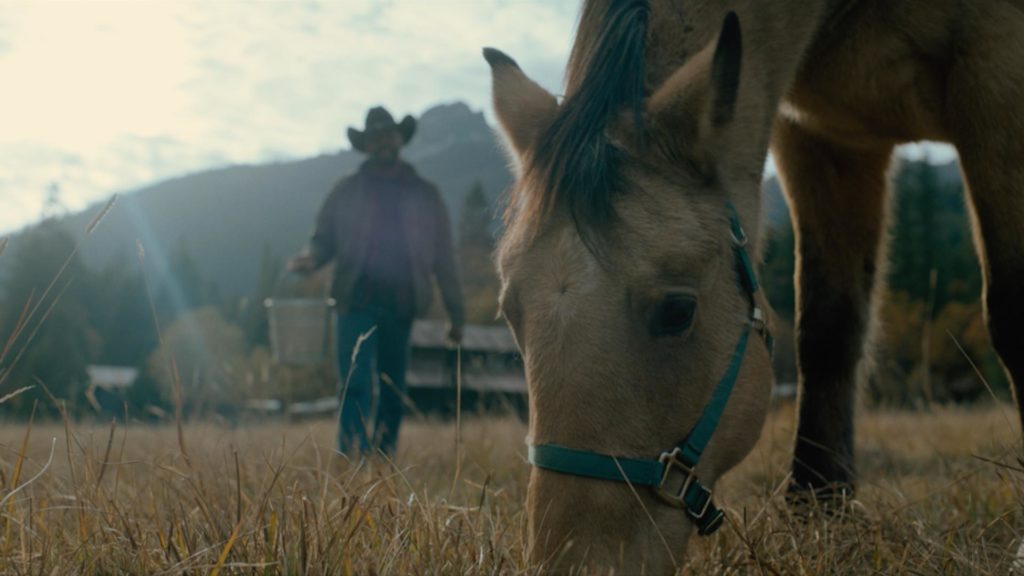 5. North Star
Featured in Atlanta's 2022 Out on Film LGBTQ Film Festival, P.J. Palmer's North Star won in the festival's Best Drama Short category, along with its 50+ other festival wins.
North Star includes cast members Colman Domingo, Malcolm Gets, Audrey Wasilewski, Chris Sheffield, Laura Innes, and Kevin Bacon.
The short film follows a middle-aged, same-gender couple living on a secluded, western American ranch. There, Craig (Gets) is sick and James (Domingo) runs the ranch when Craig's sister arrives, spurring difficult conversations among them.
According to Palmer, the film is based on his own experiences of being in a multicultural, same-gender relationship.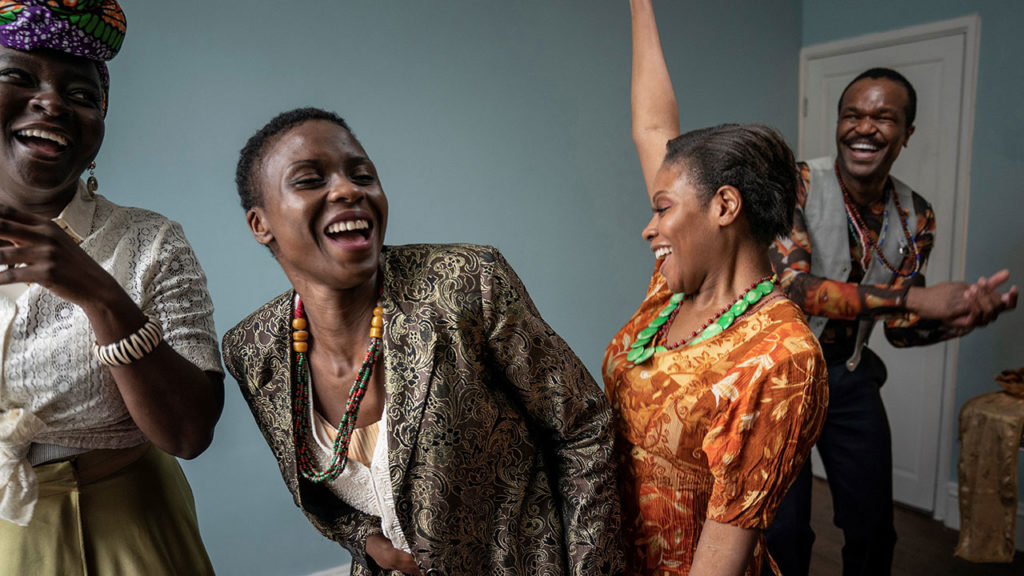 6. For Love
Joy Gharoro-Akpojotor's queer short film is a 13-minute study into the world of illegal immigration and love. It follows Nkechi (Marcy Dolapo Oni), her girlfriend Martha (Ann Akinjirin), and their friends as they navigate life in London. The story asks essential questions about freedom as it relates to location.
For Love is featured in the 2022 BlackStar Film Festival lineup. Blackstar is an annual film festival that celebrates the storytelling traditions of the global communities of color.
For Love was both written and directed by Gharoro-Akpojotor. It was co-produced by Eva Yates and Emily Morgan, edited by Rebecca Lloyd, composed by Ré Olunuga, and DP-ed by Nanu Segal.
Closing out
The world of short films is a celebration of diversity, creativity, and resilience. These films demonstrate the power of storytelling to bring visibility and understanding to communities. Through captivating visuals, engaging characters, and thought-provoking themes, these films challenge us to see the world in a different light and to embrace the unique perspectives of the LGBTQ+ community. They remind us that, even in the face of adversity, love, courage, and hope always find a way to shine.
As we celebrate the outstanding LGBTQ+ short films of 2022, it's important to remember that behind every great film is a supportive community and ample funding opportunities. At The Film Fund, we understand the power of storytelling and the impact it can have on people's lives. That's why we offer film funding contests to support aspiring filmmakers!
Whether you're a seasoned filmmaker or just starting out, our contests provide a platform for you to showcase your talent and bring your visions to life.
If you're an filmmaker with a story to tell, make sure check out our film funding contests and see how you can make your mark on the world of cinema. Let's work together to continue telling the stories that matter.