An artist can shine in many mediums.
In All Too Well, Taylor Swift presents a deeply personal and raw portrait of a doomed and unequal relationship in her short film. There's a lot to love in this film, as it's a stunning example of the power of a film's audio.
In this blog, we'll cover everything you'd want to know about All Too Well:
The Plot
Fan's reception
Who is the cast of All Too Well
The Production and Crew behind the short Film
Where can you watch All Too Well
A few things you might not know about the film
If you're a fan of short films like this, you might also be interested in Where Monster's Lurk- check it out here.
Let's dive in:
What happens in All Too Well?
The two actors take us on a tragic journey through inequitable and doomed relationship. The story begins in a joyful couples getaway to Upstate New York. O'Brien and Sink show us a sweet side to the characters, a respite that is short lived.
Unfortunately, the films quickly shows us a glimpse into impending heartbreak. Sink's lover, reveling in the spotlight of his peers, ignores and neglects her.
This story is drawn from Taylor Swift's personal life – but there is quite a lot of controversy about who, or what, the story alludes to.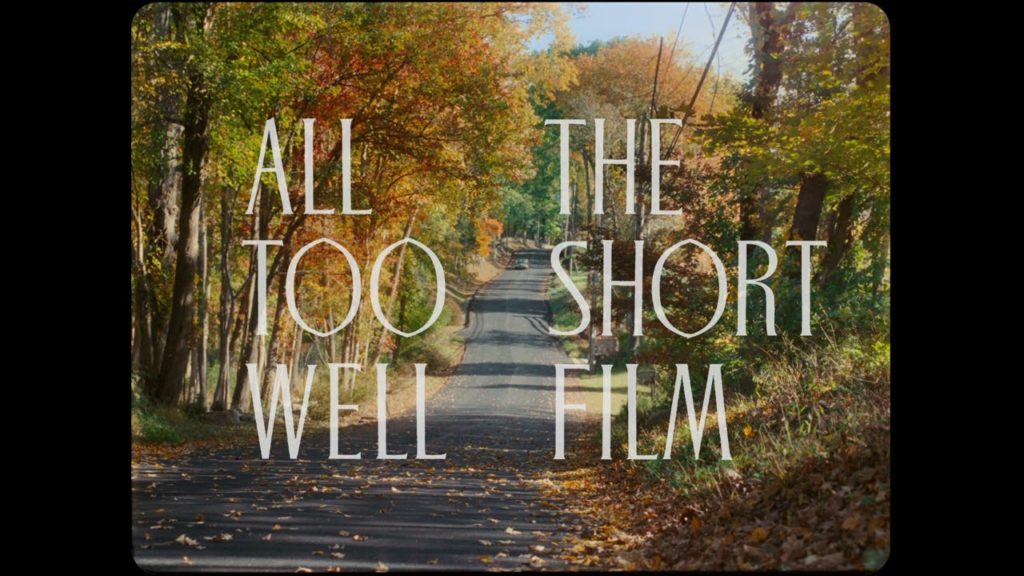 How was it received?
As one of Swift's most compelling works to date, 'All Too Well' reveals to us that Swift is more than one of the most accomplished singer-songwriters of the 21st century. She is a burgeoning filmmaker with an uncanny ability for visualizing her most affecting lyrics. Guided by juggernaut performances and accompanied by Swift's own heart rending lyrics, 'All Too Well' is an undeniably memorable piece.
If you aren't familiar – this is not a new song. Taylor Swift is in the process of re-recording and releasing her past albums, because of ownership and use disputes over her music.
"I made it very clear that I wanted to be able to buy my music. That opportunity was not given to me, and it was sold to somebody else. And so I just figured, I was the one who made this music first. I can just make it again."

Taylor Swift
This means there's some confusing facts around Taylor Swifts song, like:
Did All Too Well win a Grammy?
Short answer, no.
The original version of the song, appeared in her Red album. The Red album was nominated for album of the year and best country album nine years ago. "All Too Well" was not entered or nominated at that time.
Taylor Swift performed the track live at the 2014 Grammys – you can watch that here.
The Merchandise
Not many music videos, or short films, can boast a successful merchandise run – but Taylor is the exception.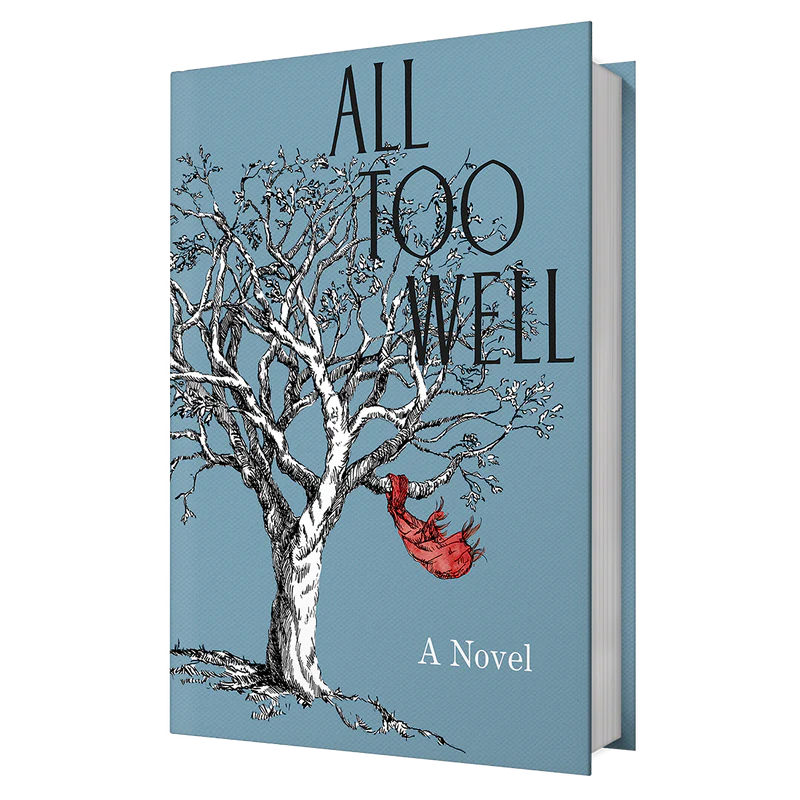 The All Too Well notebook.
All Too Well's poster.
If you are looking to buy, or learn more, about the All Too Well Book or an All Too Well film poster, check out Taylor Swifts official site, here.
The Cast of All Too Well
Swift's short film has two unnamed main characters, Sadie Sink as 'Her' and Dylan O'Brien as 'Him'.
Sink and O'Brien take us on a journey through this relationship, Sink portraying a naive and heartbroken girl at the onset of adulthood, in love and unaware of the unequal power dynamics at play. O'Brien is charming and the audience can immediately understand why Him and Her are together – but he ultimately steamrolls and invalidates Her.
The final key performer in the short film is Swift herself, who plays a mature version of Her at the end of the film.
We see how Her has matured and moved on from the destructive relationship, revealed to us now as a mature woman who has grown and learned from the harm she experienced.
The Production of 'All Too Well'
Taylor Swift is the writer, director, producer, and actress in the short film, as well as the singer and songwriter to the soundtrack.
This is not Swift's filmmaking debut, either. She has a history of taking the director's chair for her other videos, with several co-director credits and a director credit for other music videos. Swift stated that she took inspiration from classic films, like Kramer vs. Kramer and the Way We Were.
Rina Yang, a well-known cinematographer, captured the film's spectacular on 35 mm film. She shot it with Arriflex 235, Panavision MXL, and Kodak Ektachrome.
Where can you watch her short film, All Too Well?
Luckily, we don't have to go far! Taylor Swift's short film is available on Youtube.
Check it out:
Things you might not know:
While we have covered the most important pieces of Taylor Swift's short film, here are a few fun facts and tidbits about the film:
Swift stated that the film would not have been made if Sadie Sink had said no to the project.
Sink and O'Brien improvised their cataclysmic argument at the midpoint of the film and Swift chose to keep it in instead of cutting music over their words.
The Pablo Neruto quote that appears on screen is lifted from his poem 'Tonight I Can Write'.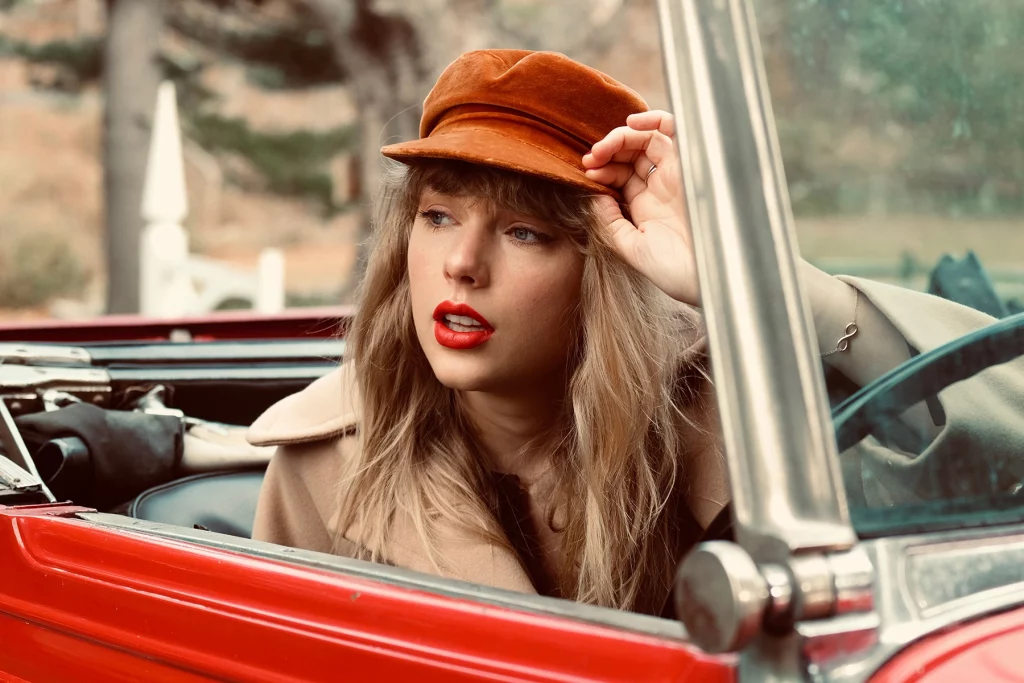 Final Thoughts
'All Too Well' is an impressive and emotional showing from Taylor Swift, boasting beautiful visuals, captivating performances, and a deeply tragic story we won't soon forget.
Are you a filmmaker? Make sure to check out our contests here! All you have to do is enter a sentence, and you can win thousands for your project.