Flashy, extensive sets are all the rage in big-name studios. But you don't need a million dollar budget to tell a story, create suspense, or hold an audience.
Curve is the perfect example.
Watch Curve, the short film here:
Curve is a short horror film written and directed by Australian filmmaker Tim Egan.
Since its world premiere in 2016, the short has gathered acclaim and awards from film festivals worldwide due to its mastery of suspense.
Plot Overview
The short starts with a woman waking up on a curved surface with a dark abyss beyond its edge.
She quickly realizes the peril that she is in, and so begins the fight for survival.
With one leg folded underneath her and her hands becoming more and more slick with blood, she tries to grip onto the sloping surface. Waiting for rescue is not an option.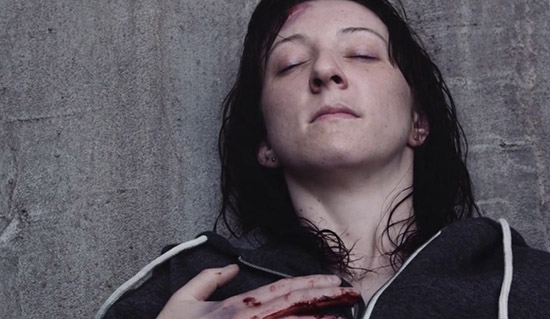 Although the woman's spirit is strong, her situation does not get easier even as she attempts to dry her hands and move herself upward to unfold her leg. Whether her unrelenting willpower alone can keep her safe will be a test with potentially fatal consequences.
Cast and Crew
Because of its minimalist nature, Curve has a very small crew and a cast of only one member. The story is played out by Laura Jane Turner as the lone protagonist, with Tim Egan serving as the writer, director, cinematographer, and editor.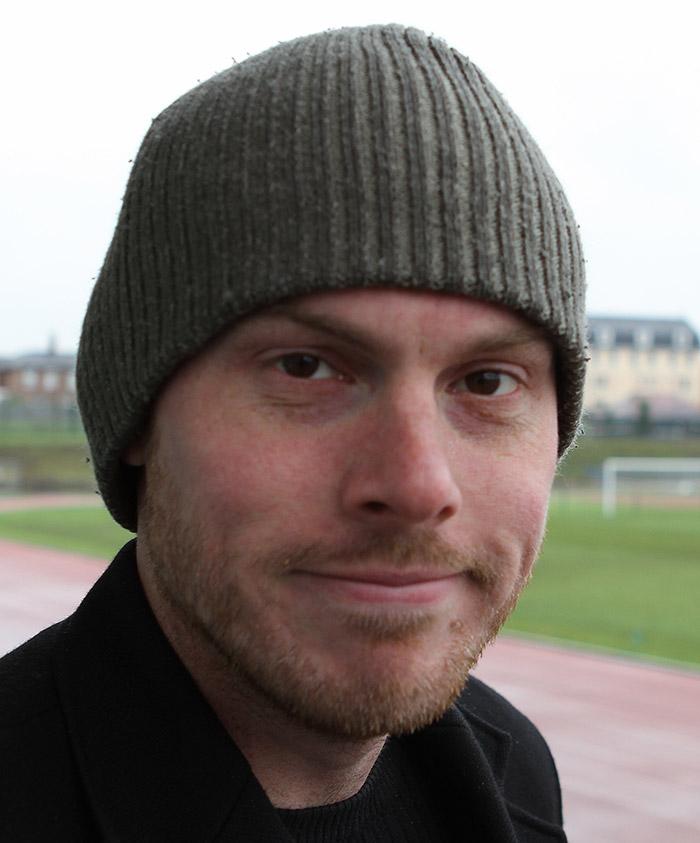 Tim Egan – Writer and Director
Tim Egan is a cinematographer out of Melbourne, Australia. Curve is his writing debut and only the second project he has directed.
The budding auteur drew from deeply personal experiences to create Curve.
The interaction with the hard, gravelly surface in the short was inspired by an experience in Tim Egan's life in which he was struck by a car. He has described how the asphalt felt in his hands as he was lying on it and, at the time, thinking he was awaiting certain death.
I was in a car accident several years ago. A car ran though a red light when I was crossing the street; it came out of nowhere, I barely saw it. The next few seconds I rolled in front of the car, into the middle of traffic … All of those emotions, the split second where I realized I'd gone from 'my life is in danger, I must do something to try and save myself', to sort of a serious physical impact to being thrown into the middle of the road and knowing that if there's another car in the next lane it's gonna be [BAM] … I could open my eyes and it could be there [that found its way into Curve].

I remember very clearly sort of putting my hands down, trying to grab onto the ground, like having a good grip would save me somehow against cars smashing into me. I certainly didn't think of any of that while I was writing the script but you can see all those little moments pop up in Curve.

The other thing that inspired Curve are discussions I've had with various people dealing with strong psychological problems and serious depression. A person once told me a story that the best part of her day were the two or three seconds after she woke because her brain had forgotten it was depressed. And I'm not an expert in depression or anxiety but that was how it manifested for her. I just remember the sort of 'dropping of the stomach'-feel when she told me that; to be reminded of all these horrible things. And she sort of felt like the world opens up beneath you and you spend the rest of the day just trying to hold on.

Full Interview – Screenanarchy
Tim Egan amplified these stressors into a constant sense of impending doom to create the very relatable atmosphere in Curve.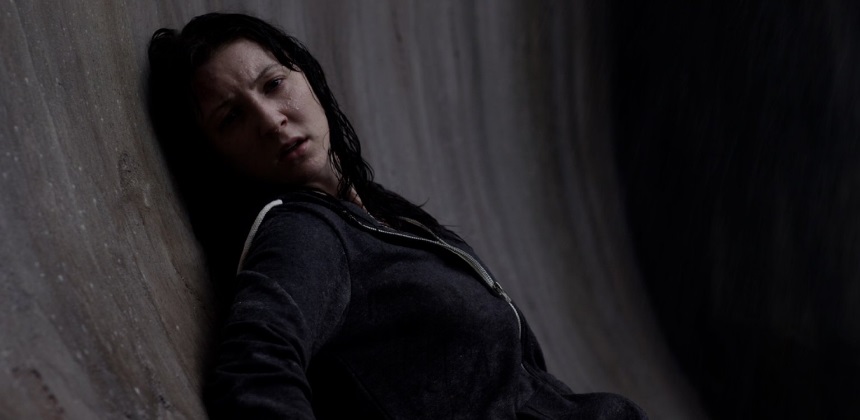 Laura Jane Turner – Actress
Laura Jane Turner is an actress, director, and producer from Windsor, Australia. She plays the unnamed protagonist and only character in Curve.
Although Curve is possibly her best-known role, she brings a wealth of acting expertise into it, which has been clearly confirmed by the overwhelmingly positive reviews that her performance has received. Laura Jane Turner is a recipient of a Bachelor of Dramatic Art degree in Acting from the Victorian College of the Arts in Southbank, Australia.
Laura Jane Turner's most recent role in In Love with Ally Baker (2018), in which she plays the titular character. She has also directed a number of shorts and worked as a producer as well, including in the feature film, This Little Piggy.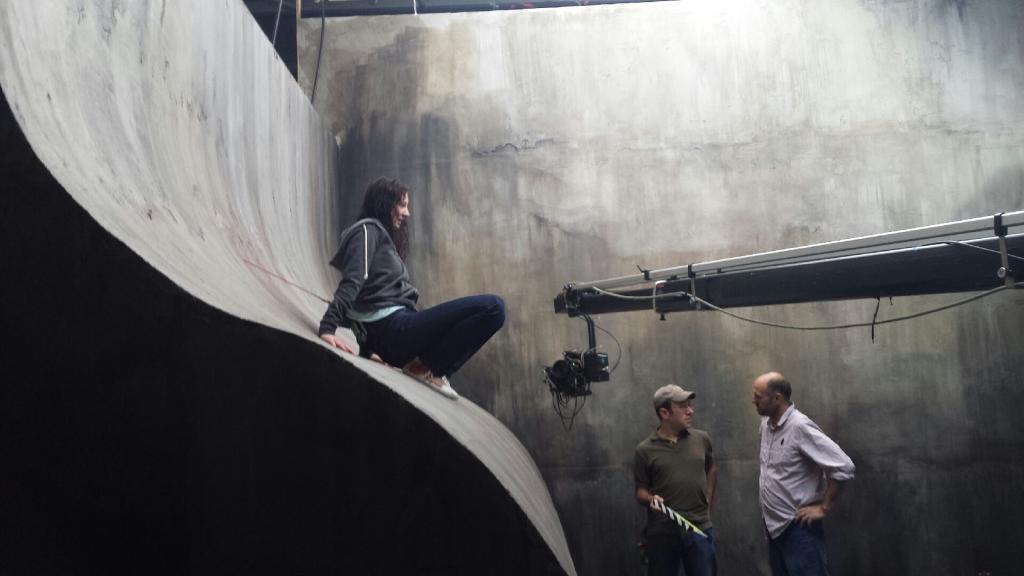 Release and Reception
Tim Egan attributes the short's success to the fact that it "deals with very universal fears." By having no dialogue but expressing such strong natural terror, audiences across the world can easily relate to the protagonist's fear.
Whatever the reason, this film opened to near-unanimous acclaim.
Curve had its world premiere at the Tribeca Film Festival in New York City in April 2016 alongside world class talent like Steven Spielberg and Meryl Streep. This would kick off the short film's tour through some of the most prestigious film festivals in North America before jumping the Atlantic to have its European premiere in the United Kingdom at FrightFest in London.
The short film, its filmmaker, and its star all received rave reviews throughout the film festivals in which Curve screened. These reviews were not just hollow talk, with many awards following.
At the 2016 Fantastic Fest in Austin, Curve won the Best Picture award in the Horror Shorts category and Tim Egan won the Best Director award in the same category. Another Best Horror Short Film award was won by Curve at 2017's iHorror Awards. These are only three of the many awards and even more nominations that Curve has won.
Final Thoughts
Curve may be minimalist, but it is certainly not lacking in content, and the filmmaker's "less-is-more" approach has proven itself spectacularly.
Being a first time filmmaker doesn't mean you can't create a masterpiece – there's no better example.
If you'd like to recieve funding for your first film, make sure you check out our short film funding contests.