Modern technology is a blessing for filmmakers on a budget. The days when you would need bulky (and expensive) computers to finish your film are gone; technical advancement has ushered a new age of budget options.
From multimillion-dollar youtube creators to independent filmmakers, a polished video product is very possible with a mobile-only approach – but not in the photo app.
If you're looking for a list of some of the most useful apps for filmmakers, or are wondering what the best apps for filmakers are, here's our picks!
(Don't forget to check out our funding contests, too – more on that below.)
Artemis Pro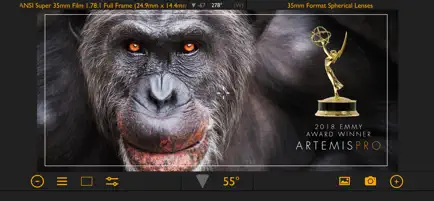 There aren't that many apps that have won Emmys.
Artemis Pro has, and it is only going to set you back $29.99.
Artemis Pro is a viewfinder that will allow you to see the exact shot that you will be getting – all you have to do is punch in a bit of information about your camera and scene. This is something every filmmaker needs in their arsenal.
Helios Pro
If you've got an Apple device, then you are going to fall in love with this light tracking tool.
Using sophisticated AR technology, Helios Pro will allow you to see exactly what a location would look like based on the weather, time of day, or time of year. This (near)military-grade tracking takes the guesswork out of setting your scenes (and schedule).
Upcast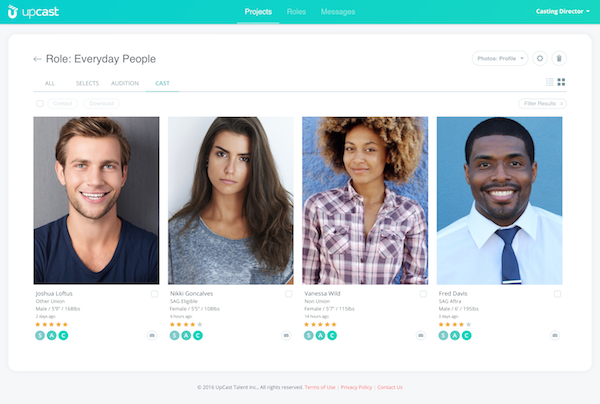 This one is straightforward.
Unless we're dealing with another Rubber situation, you probably planning on having a cast in your film.
Upcast allows you to connect with potential stars in your local area. You can list jobs, review headshots, and more – all for free.
Adobe Premiere Rush
Whether it is your film editing software of choice or not, Adobe's Premier is a name that every filmmaker has heard at least once.
There is a 'lite' version available on Android and iOS devices. It essentially allows you to edit any movies that you have shot using your phone or tablet's in-built camera, although you can import your own clips too.
While it's not as powerful as the full computer version, there's still plenty of the features that makes it the industry leader.
Luma Fusion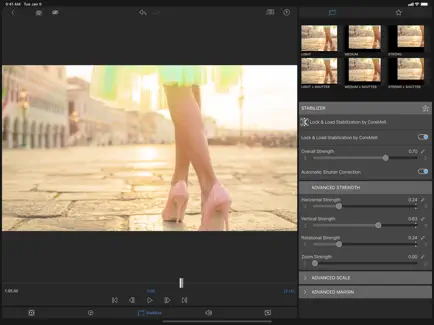 If you're looking for a beefy, capable video editor on a mobile platform, look no further.
If you've got any experience with traditional, desktop based editors, Luma is going to feel very familiar. Featuring a recognizable three-track design for audio + video, it also boasts 3 extra tracks for narration, sound-effects, and music.
LumaFusion is a powerful multi-track video editor created for mobile devices. Called a "desktop class" editing software, the features of LumaFusion make it truly comparable to traditional video editing. There are also several preset layout options to customize your workspace to your editing style.
LumaFusion also provides many built-in effects: video transitions, music, animations, and color correction to name a few.
Price: $19.99
Green Screener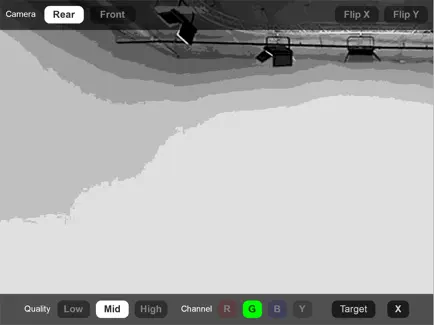 As a short filmmaker, there's a high chance you're lacking the budget to spend on epic sets – unless you win one of our contests, of course. Green screens are more common than ever, and a likely tool that you'll turn to.
Did you know that green screens can fail? If your lighting or shot angle is a bit off, you won't be able to edit it later.
Green Screener helps you monitor and filter out these problems – means that you won't have problems later on down the line.
It will cost you some money, but hey – it's way cheaper than reshoots.
Shot Designer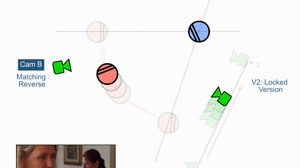 Last but definitely not least, Shot Designer is true to it's name – it helps you mock up your shots.
You can create diagrams, shot lists, and you can even animate the positioning of the cameras and anything else in the scene. There is a free version of the app available too.
Get Your App On!
Hopefully, this list helped you find some new tools for your filmmaker toolbox!
If you're planning on your next film, you need to check out our contests. All you have to enter is a single sentence, your film could win thousands of dollars in funding and other sweet prizes. Check out our contest details for more.