Are you thinking about writing, producing, or directing your first film? Or, maybe it isn't your first rodeo – if you're looking to streamline, optimize, and just plain keep track of the million pieces involved, this guide to a film budget is for you.
In a hurry? We won't keep you: download our film budget template.
What goes into a film budget? Why are films so expensive?
The average cost of a studio film is ~100 million USD. This comprises of:
All right, but that's a full feature length film. How much does it cost to make a short film?
Well, it depends! There is a large amount of variability in costs: a 30 minute long film shot in a complicated, SFX heavy set is going to run richer than a seven minute long, one man film.
Our friends at Newbie Film School found that the average film ranges from $700 to $1,500 a minute, but your miles may vary. Here's a helpful chart on scaling:
| Duration | 5 Minutes | 10 Minutes | 20 Minutes | 40 Minutes |
| --- | --- | --- | --- | --- |
| Low End | $3,500 | $7,000 | $14,000 | $28,000 |
| High End | $7,500 | $15,000 | $30,000 | $60,000 |
Now, let's dive deeper: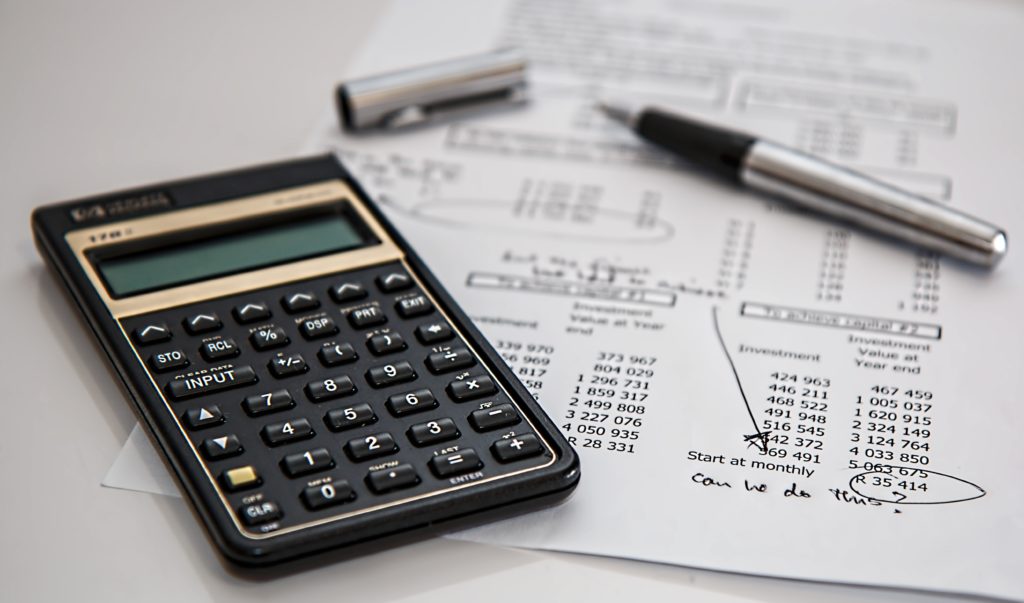 What goes into a short film's production budget?
Film length and production value will always affect the end cost, but most short films have clear categories to budget for.
A short film's budget breaks down into:
Pre-production
Production
Post-production
Marketing and promotion
Since each film is so different, we can't give you exact percentages of where your funding should go, or how much each category needs. Ultimately, that's one of the decisions you, as a film's director, must make.
Pre-production
Pre-production is everything that happens prior to the cameras rolling. This includes writing, casting, location scouting, hiring, storyboards and more.
While funds are important, pre-production usually costs more of your time than anything else. A savvy short-filmmaker can get through this stage for less than $500, but remember, as the cast, crew, and film grow, so too will your costs.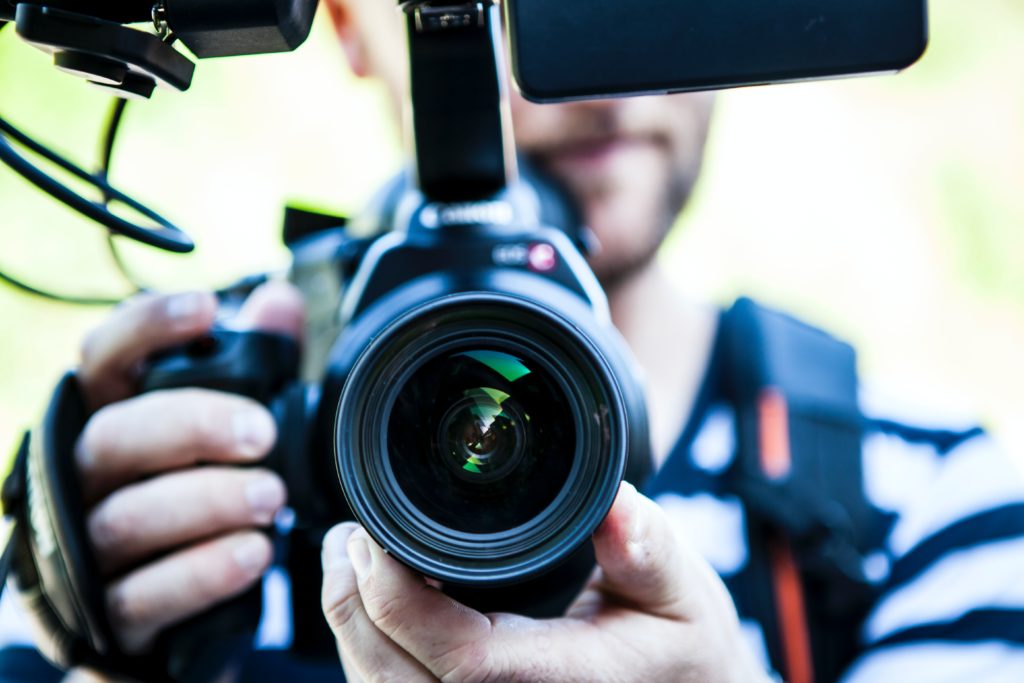 Film Production Budget
Your actual production costs should account for about the largest chunk your short film budget, and it's important to lock down production costs beforehand. This includes:
Location
Set Construction
Crew wages
Equipment rentals
Other miscellaneous daily costs
Because a miscalculation may lead to disaster, it's important to work with someone who can calculate the production budget near perfection – or leave yourself plenty of margin for error.
Location
If you've ever planned a wedding, you know just how expensive the 'ideal' location can get. So how does a savvy filmmaker find a cheap location?
For some, free locations are available. Think family, friends, and public spaces (be sure to check with your local regulatory body, before bringing a film camera in public). Other filmmakers can strike bargains – perhaps shooting high quality videos for the business's website, in exchange for a day or two of filming.
But, you might just have to shell out for your location, or it could be out of your budget.
Our advice? Be prepared with multiple backup options.
Budgeting For: Cast and Crew Wages
While your actors can make or break the film, you don't need an all-star cast for a great film. The greater their reputation, the more they cost.
Actors who are currently in school or working freelance may work for as little as $100 per day, and you can offer them a lump sum for the film to potentially bring down costs.
Your crew might include these positions:
Cinematographers
Sound recordists
A direction team
Makeup artists
Grip and gaffers
Costume
Budgeting your cast and crew wages requires you find the fine line between quality workers and budget-friendly prices. These positions range from $150 to $1,200 a day, depending on a variety of factors.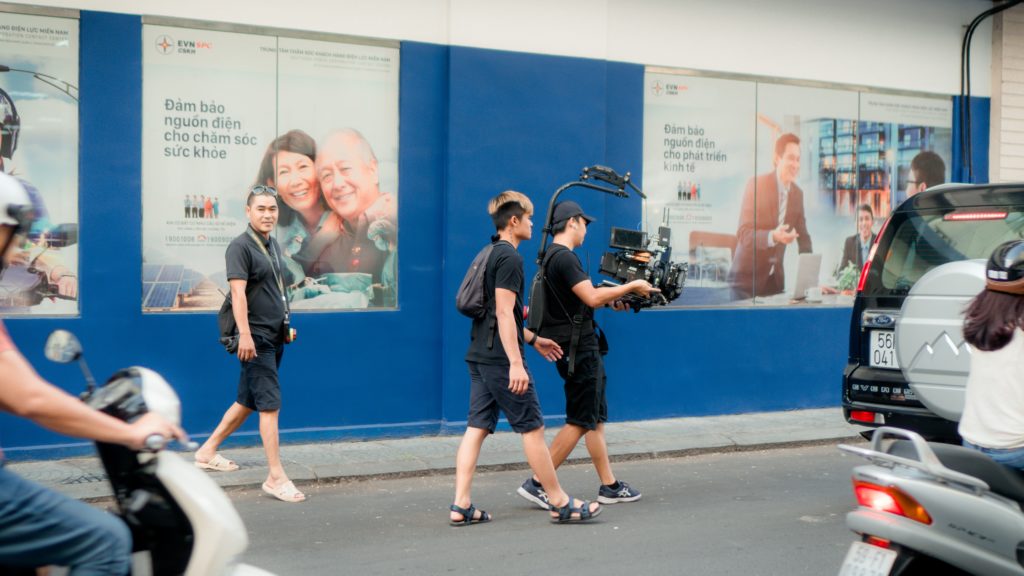 How else can you save in these categories?
Well, as the producer, director, and creator, we can't imagine you won't want to be holding the camera – so you don't need to hire another camera man.
Looking to save on sound? There are plenty of directional microphones, as well as microphone stands. For most shots, your audio equipment might not need to be manned. For others, an untrained hand can probably handle it (with proper direction).
How about makeup artists? Well, like any other skill, it's going to be tricky to get professional level results from non-experts, but that doesn't mean you can't get really good results. If your current crew doesn't have someone with any talent for it, explore your network; you'll often find friends or family that can help for a far cheaper price.
How can you save money on grip and gaffers? Luckily, this is another area where DIY can be your friend. The internet is a wonderful resource, and there are hundreds of videos and guides to lighting, camera angles, and the many other skills this position comes with.
Check out our guide to discovering your unique tone, here.
And costumes? You might have guessed, this is another area you can DIY. From homemade props, to thrifted and second-hand items, you'll be amazed at how well you can dress your characters on a budget.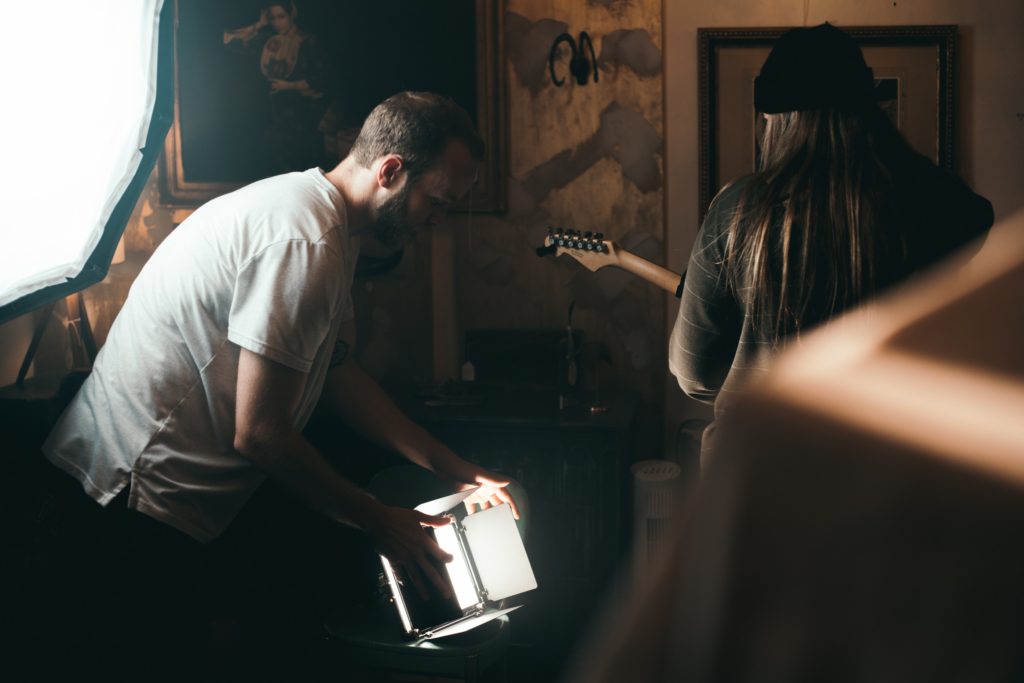 Equipment Rentals and Miscellaneous Costs
You may have some equipment on hand, but you need to budget anything you have to rent. This includes:
Cameras ($150 to $500 per day; another $50 to $150 for lenses)
Grips and jibs ($50 to $200 per day)
Gaffers lighting ($150 to $250 per day)
Sound kits ($200 per day)
Consider any equipment you need to rent that may not even get any screen time, such as portable toilets, tables for refreshment/meals, tents, dressing rooms, parking, and more. Your miscellaneous costs can run more than $200 per day to keep everyone happy and healthy.
There are budget options for all the equipment your film might need. Our recommendation? Make sure you test it before you commit, you don't want to shoot half your film, before realizing your audio is useless.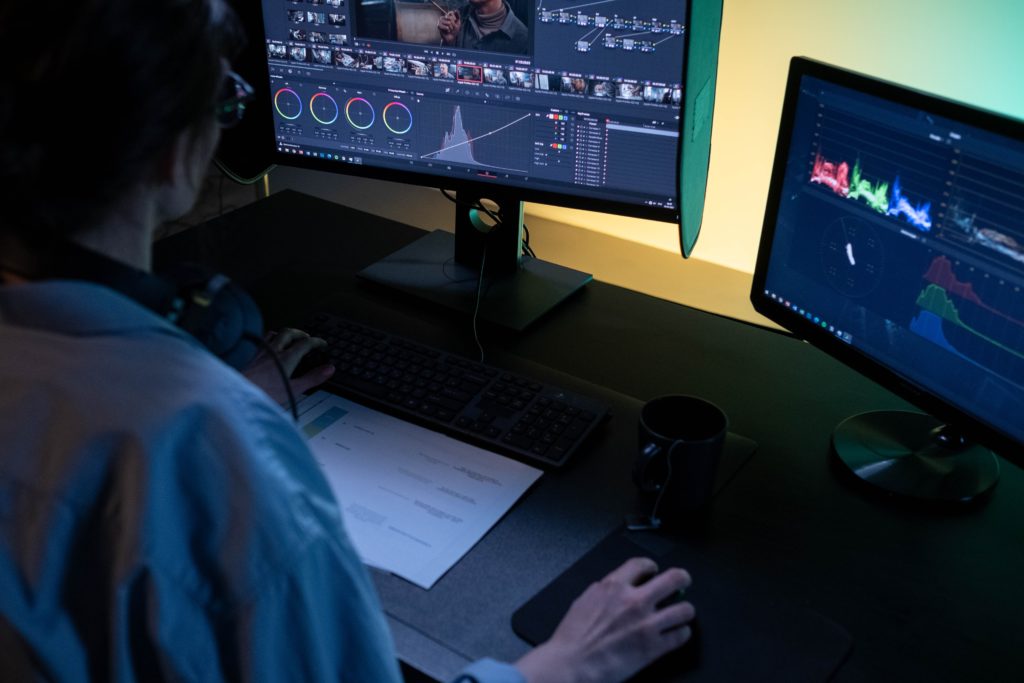 Post-production
For post production to run its magic, a short film budget usually accounts for:
$500 to $1,500 for editing (less if you hire an editor with their own editing suite)
$500 to $1,000 for sound design and music
$100 per hour for digital intermediate
If you're on a shoestring budget, it's best to avoid 3D animation; it gets costly quick.
Marketing and Promotion
There are plenty of free ways to market and promote your short film, and learning how to leverage social media pays off.
Most short films find their way into film festivals to reach a wider audience, but the entry fee and courier charges vary depending on your situation.
Locking in your short film budget
It's no secret that you can get started with a smartphone and a good idea, but every short film involves a specific budget. While it's not always true, more funding tends to equate to greater film quality.
Our film funding contests are a great way to fund your next project. You can win thousands of dollars for your short film just by entering a sentence today!
It doesn't matter if you're a veteran or a first time producer, if you want to fund your next film, check out The Film Fund today.
Where can you get a short film budget template?
Luckily, we've got one!
You can find it here.